Skip These 7 Home Projects—They Won't Increase Your Resale Value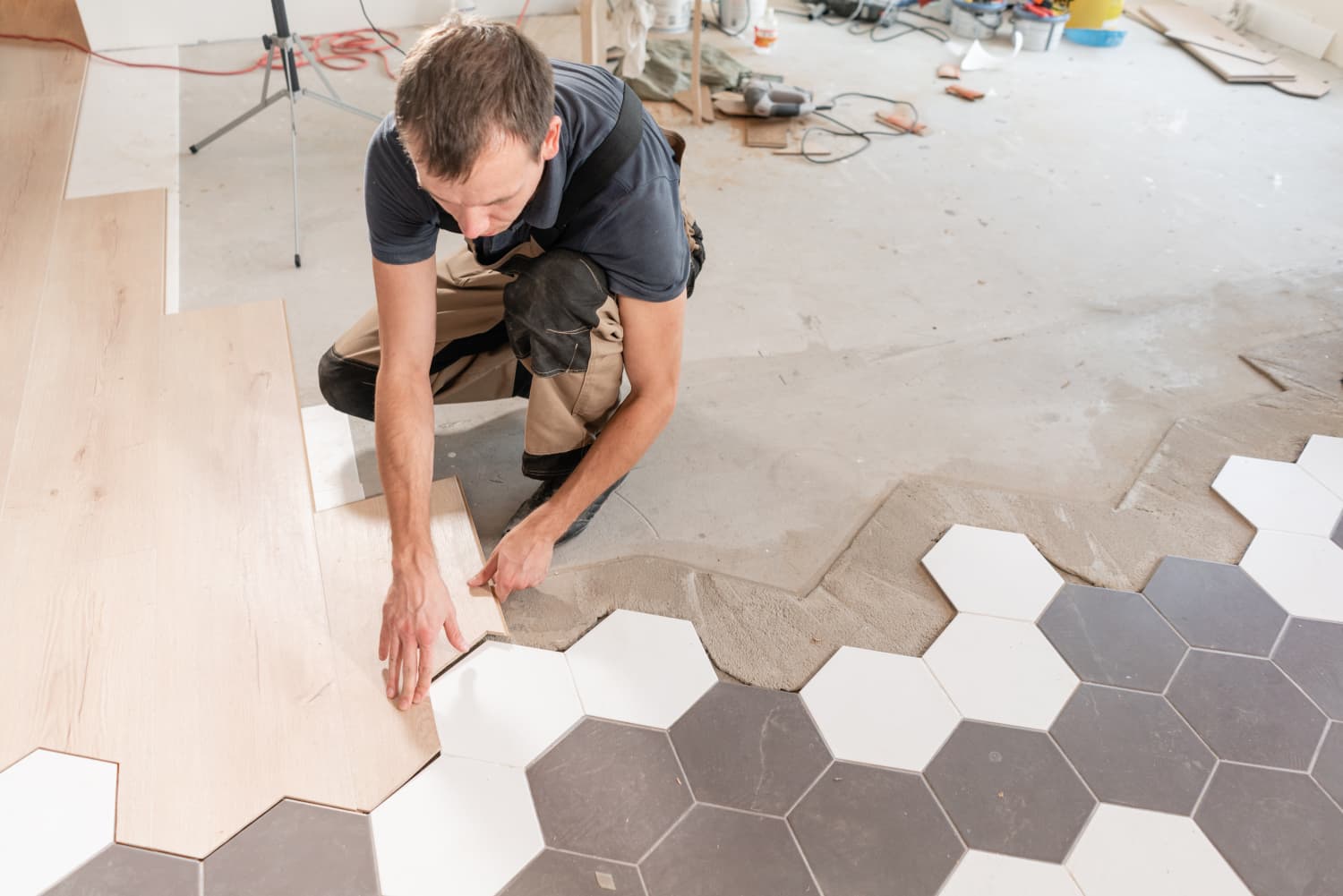 As a homeowner, it's important not only to keep your home in great shape, but to also increase its value when you can. If and when you decide to sell, you'll have already taken care of the ability to get top dollar for your property.
But there are plenty of home improvement projects that just aren't worth trying when it comes to upping your resale value. Some of them are even counterproductive. Ahead, find some of the projects you'll want to avoid if you'd like a sweet return on your investment.
What buyer wouldn't like a home theater? Apparently, not everyone is impressed by them enough to pay for one. "A home theater is great in theory as an upgrade, but that is not going to increase your home sale price as one would believe," says Jason Rowland, a real estate broker at the Rowland Group/Compass in Chicago. That's because it's a limited market amenity, and he says many people are not accustomed to having one. "This will not speak to the majority of home buyers, so it won't create multiple interested parties, it will limit competition—the exact opposite of what you are trying to accomplish," he says.
Rowland says there's a simple way to determine if the upgrade you have in mind is a good idea. "Out of the 20 closest people you know, how many of them have this upgrade?" he reasons. "If the answer is 'zero,' it's probably not a viable upgrade that will speak to the buying public."
A swimming pool can provide unlimited fun, but whether adding one is solid choice or not will depend on your location. "Using interior rooms or outdoor space for what the majority of your market is used to seeing is the best course for increasing price and number of interested parties," Rowland says. In other words, if your neighborhood is full of homes with pools, then adding one would make sense. "If there are no pools in your neighborhood, know that it might not be a value add, as home sales in the neighborhood aren't going to have comps to support a substantial upgrade in price."
His view is shared by Eve Henry, a realtor in Prosper, Texas, who says pools can be tricky. "An appraiser will likely be comparing your home to others that have a pool, so it won't add much value compared to the installation price."
Here's something else to consider: some buyers with small children refuse to purchase a home with a pool because they consider it too much of a risk.
If you're trying to increase your livable space, why not convert that garage that you never use? Well, Henry says a garage conversion is almost always a bad idea. "You are losing covered parking, which, in most places in the U.S., is one of the most desired features," she explains. And technically, you may not be increasing your livable space. "Unless you are adding new heating and air conditioning systems, windows, and appropriate roof coverings, appraisers often will not count this additional square footage as living space," Henry says.
Jaylon Brigham is a real estate broker at Halstead Manhattan in New York. One problem he sees with co-ops and condos is conversions. He says people believe if they convert a 2BR/JR-4 apartment (usually defined as a one-bedroom apartment with a dining alcove that could be used as a bedroom) to a two-bedroom, it will make the apartment compete and price along with true two-bedroom apartments.
This is not the case. "Just because a seller puts up a wall and a door around a 10' by 8' area, it doesn't make the apartment any larger." That's because the square footage hasn't changed, so the seller can't compete with true 2-bedroom homes that are 20 to 25 percent bigger. "The intrinsic value may go up for some buyers, who, for example, are expecting or planning a baby in the future, or are working from home, but the real value doesn't."
He notes you could also lose potential buyers who would prefer the open layout with a separate dining area. "My advice to anyone looking to convert that area into a second bedroom or a study is only to do it because they have a need for it, not because they think their home will all of a sudden be worth 30 percent more, because they'll be disappointed," he explains.
Curb appeal is important when selling your home. But if you get carried away, don't expect to recoup your investment. "I would stay away from re-landscaping an entire house," advises Jennifer Okhovat, a realtor with Compass in Los Angeles. Of course, you need to maintain the property—which includes keeping the lawn mowed and getting rid of weeds. But she says there's no reason to overhaul the whole yard before you put the home on the market.
"In the past few years, for example, I have seen clients replace grass lawns with artificial turf—only to have the new homeowner change it back," she says.
Another questionable choice is replacing a home's flooring. "Unless your flooring is completely atrocious and in a condition that makes the home unsellable, I would personally refrain from changing floors," Okhovat says. Doesn't every buyer love new hardwood floors? Perhaps, but your choices may not match their taste. "For example, if you pull out all of your dark hardwood floors and just replace it with new brown hardwood, often buyers will have particular taste in flooring and will just change it when they purchase the home anyway."
This is something that Rick Albert, a broker associate with LAMERICA Real Estate and investor in Los Angeles, can also attest to. "That money could go to waste, especially if the homeowner went cheap when they should have spent more, such as with laminate flooring versus real hardwood." Albert advises against spending money on any finishes since your preferences might differ greatly from the next homeowner.
Focusing on the wrong areas
It's no secret that buyers often make emotional decisions—and kitchens and bathrooms are the areas that tend to sway them one way or the other. However, if you invest in a kitchen remodel but the rest of the house needs work, Albert explains buyers won't be that impressed. "Plus, if you're a buyer and the kitchen, or bathroom, or whatever, is remodeled but the rest of the house isn't, now the buyer has to plan their remodel around the new kitchen to keep it consistent," he says.
Published at Thu, 25 Jun 2020 19:00:00 +0000
How to Find the Most Hackable IKEA Pieces, According to Seasoned IKEA Hackers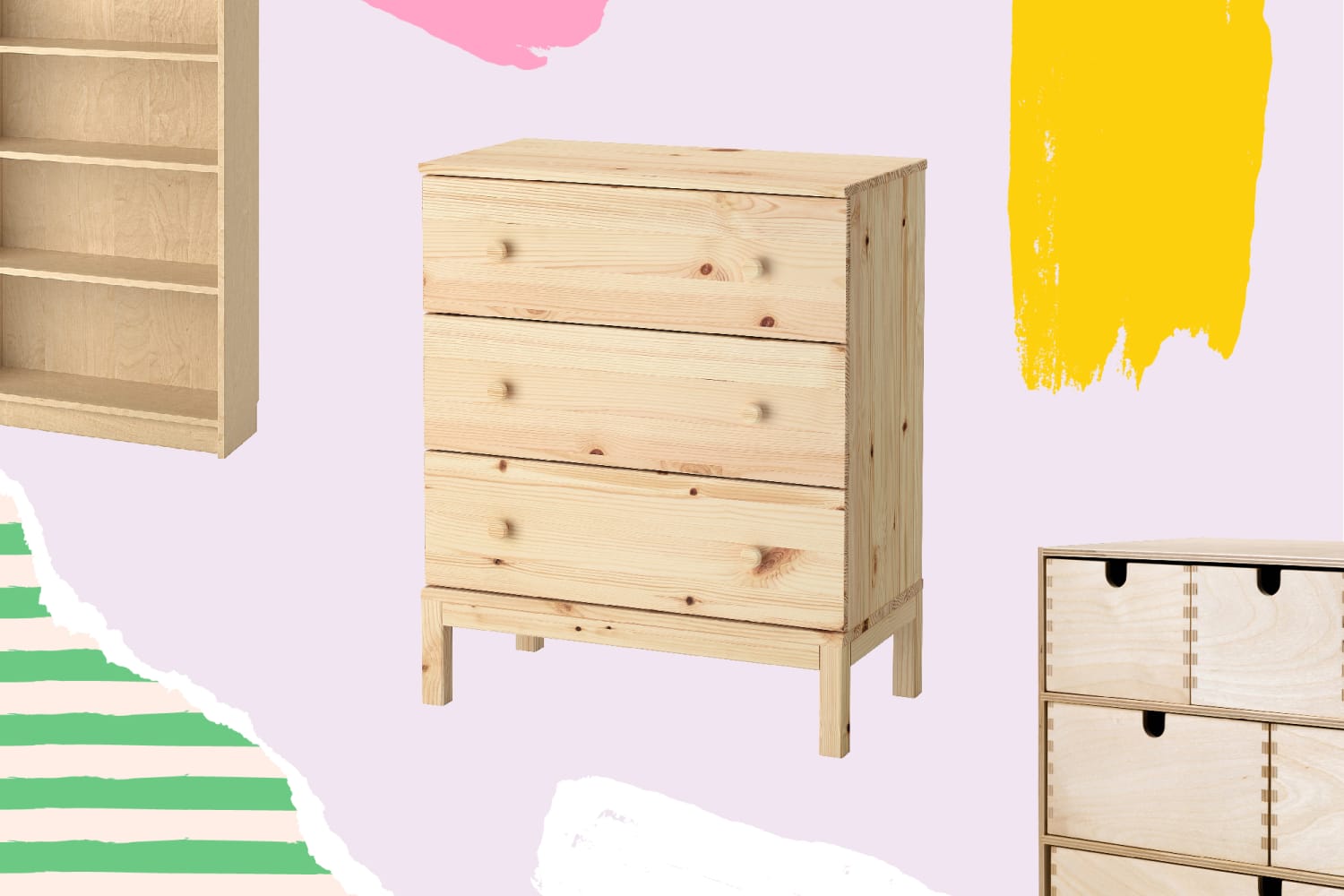 We independently select these products—if you buy from one of our links, we may earn a commission.
You've searched the entire internet for the perfect piece that will fit your space and budget, but… no luck. Time to get creative! And as seasoned DIYers and renovators know, one prime way to do that is with IKEA hacks—changing up off-the-shelf IKEA pieces with new legs, hardware, and more to turn them into a dreamy custom creation.
But when it comes to hacks, not every IKEA product is created equal. Some IKEA products are easier and more cost-effective to change up and personalize than others—owing to their construction, material, and other factors— and no one knows that better than experienced IKEA hackers. Here's what these pros advise when it comes to picking out a piece with prime hackability.
"For me, the whole point of an IKEA hack is to take advantage of the low product pricing, so it doesn't make sense to choose a hack with exorbitantly expensive materials," says Faith Towers-Provencher of Design Fixation. According to her, any product over $100 is out of the running.
Nomita Vaish-Taylor of Your DIY Family, on the other hand, does some number crunching. "The general rule I follow is that the total cost of the IKEA product plus all other materials should cost less than buying something similar." If she can't find a finished product that makes the most of her space or she does and it's way over budget, then it's time for a hack.
If it's going in a high-traffic area, look for something sturdy
Before selecting an item to DIY, consider its function in your home. Will it get a lot of wear and tear on a daily basis—like the hacked banquette pictured above, from a plant-filled California condo—or will it just sit there and look pretty? Lexy Ward of The Proper Blog says that some IKEA pieces are super sturdy, others not so much. "So it's important to give some thought to how you'll use items in your space," she says.
If your finished item will be heavily used or you're overhauling the IKEA product, take a tip from Amy Taylor of The Mombot: "I always look for sturdy items to be the base of my hack. If you try and hack or build upon one of their cheaper pieces, construction will be an issue." She says to look for solid wood and avoid the hollow furniture made of particle board. One of her top picks is unfinished pine.
Consider the material and what you're hoping to make
In terms of the surface, "Anything can be painted if it's prepped right," according to Jessica Nickerson of House Homemade. But there are definitely some materials that are easier and faster to coat. The general consensus among the DIYers? Wood and metal are best. Nickerson also notes that the more matte the product, the easier it is to paint. If you're changing the look of a piece with tacks or nails, Towers-Provencher recommends choosing a softer material with some give, such as cork or wood.
Skip pre-constructed pieces
How the product is constructed (or rather, deconstructed) also plays a part. Kristine Franklin of The Painted Hive says that products with pre-connected components are probably not the best option for major hacks.
Another tip: You know those IKEA pieces with the finger cut outs on the drawers? Franklin says, "If you want to dress things up with hardware, check if the drawers can be reversed," so you can screw in a cute knob. Never underestimate a hardware upgrade!
Prioritize large, flat surfaces
One reason IKEA products are so hackable is their simplicity, but pay attention to their shape. "Pieces with flat surfaces lend themselves more to hacks because it's easier to add other materials to them," says Towers-Provencher. "You can't easily add wood or other rigid elements to rounded shapes."
Pick something in a shade close to the finished color you're going for
Starting with a raw wood piece is a great option because it's a blank canvas. But when you're choosing between, say a white, black, or navy product, Franklin says to select a color that's closest to your finished hack because it's easier to get good coverage. Plus, it better hides future scratches or chips. Carrie Waller of Dream Green DIY has a different approach and likes to purchase white pieces. "I know that any color or pattern I put on it will complement the white and bring it to life," she says.
Whatever you do, follow what's right for you. Happy hacking!
Published at Thu, 25 Jun 2020 18:30:00 +0000